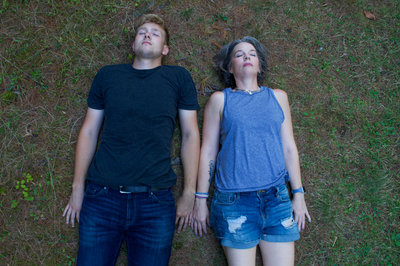 Amy Fichter was raised on a farm in southwest Iowa, where her favorite moments were spent alone, walking, observing the the rural landscape in stages of growth, death, and rebirth. Fichter gravitates toward the melancholy, embodying the idea Susan Cain describes in
Bittersweet:
"The real reason…for all our emotions–is to connect us. And Sadness, of all the emotions, [is] the ultimate bonding agent."
After leaving what her grandmother described as "the most beautiful corner in Fremont County," Amy spent nine years honing her skills as an artist, earning a BA in Art from Northwestern College in Orange City, Iowa, and an MA in Art from the University of Northern Iowa in Cedar Falls. She then moved south to study artistic anatomy and received her
MFA
degree in Drawing from the University of South Carolina in Columbia.
Fichter's early teaching career included time as a visiting assistant professor at the University of Central Arkansas in Conway and as an assistant professor at Texas A&M–Corpus Christi. Since 2003, Amy has taught Life Drawing I, II, and
III
as well as Drawing I and Drawing
III
at the University of Wisconsin–Stout in Menomonie., where she is a full professor.
Amy spent over 10 years working in photography, exhibiting at venues such as RayKo Photo Center in San Francisco; Lightbox Photographic Gallery in Astoria, Oregon; and Project Basho in Philadelphia. Currently, she is reclaiming her studio practice, exploring new (to her) modes of drawing and relief printmaking.